JAPAN CAR OF THE YEAR AWARD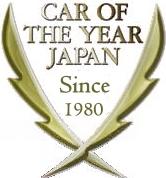 The annual Car of the Year Japan award, also known as Japan Car of the Year (or JCOTY), is a worldwide famous event in automobile industry. This award is given every year to newly released or redesigned Japanese and non-Japanese imported vehicles released from November 1 of the previous year to October 31 of the current year in the Japanese domestic car market. The each award spans two calendar years i.e. 2017-2018. The award presentation start since the year 1980 for Japanese cars and from 1994 for the non-Japanese imported cars.

The award is divided into two categories. The first category is for Japanese domestic model cars, and the second category is for the non-Japanese cars for the Japanese market. The supervisory board is made up primarily of Japanese automotive journalists.
Presented by Batfa Japan Inc.
Copyrights (C) Car of the year Japan award. All rights reserved