Exporter of Japanese Hybrid cars, Electric cars, Eco cars, Green cars, Hybrid vehicles, EV car, and Hybrid Automobiles from Tokyo dealer
| | |
| --- | --- |
| | JAPANESE HYBRID CARS |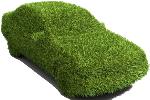 The Japanese hybrid cars also known as an "HEV" or hybrid electric vehicle is a technology that has been around in form since Japanese cars were introduced first. Japanese Hybrid Car is an automobile that is powered by two sources; one is an internal combustion engine, and another one is an electric-motor. Briefly, a Japanese hybrid car is a vehicle that use two kind of technologies for energy. The term "hybrid car" usually refers to an automobile that has both a conventional gasoline engine and special batteries. These batteries are different than the what we see in normal vehicles. But Mitsubishi Motor Company Japan's car called "Mitsubishi i-Miev" is totally EV (Electric Vehicle) car. A Japanese hybrid car is a perfect alternative as it is more fuel economical. Japan Hybrid cars provides a magnificent savings when normal gasoline prices are going up on day by day. Further, Japanese hybrid cars are eco friendly, as these cars burn less fuel and Japanese automobile makers like Toyota Japan, Nissan, Mitsubishi, and Honda Japan etc are more conscious of environmental pollution and build cleaner cars.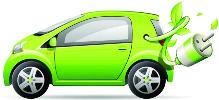 The Japanese Hybrid cars work in a variety of ways. The most basic hybrid car is powered by a gasoline engine, but also use batteries. Many Japanese hybrid cars (new Japanese cars only, and not used Japanese cars) also use regenerated energy technology captured through braking to charge their special batteries. The car will switch between gasoline and battery power as it sees fit while the car is in driving mode. Many Japanese auto manufacturers such as Toyota, Honda Japan, Nissan, and Mitsubishi are going more advance with hybrid car technology by manufacturing cars that can be plugged in at night to charge batteries that can power the vehicle to run about 240 kilometers before switch into the gasoline engine. Most Motor Vehicle Manufacturers in Japan like Mitsubishi Japan has start the production of special hybrid cars that will use alternative energy sources, such as hydrogen hybrid cars. But these cars are now in testing process and still not for sale. The Japanese Hybrid cars are amply charged by the movement of the wheels, and store the kinetic energy that is generated through a process called regenerative braking. Japanese Hybrid cars have many environmental benefits for Emissions and Pollution, as well as economical benefits in many models such as Nissan Leaf.
BATFA JAPAN INC.
1-Chome, Setagayaku, Tokyo 154-0017, Japan
Tel: +81334138080 Fax: +81334138084
Email: info@batfa.com
Copyrights (C) Japanese Hybrid cars. All rights reserved.