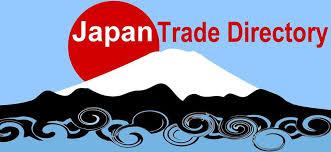 The Japan trade directory is a knowledgebase about business and companies in Japan. The listing including information about all type of enterprises in Tokyo and all over Japan. The listed businesses are within niche based categories. Businesses can be categorized by niche, location, and activities. Online yellow pages are a type of business directory, as is the traditional phone book. The details provided in Japan business directory are only Japan based companies. The listing directory include the business name, addresses, telephone numbers, location, contact information, type of service or products the business provides.
In order to provide information on trade-related companies in Japan to international trade & distribution companies as well as to promote business and to extend the market. Listed are companies that are in active business. The Japan Trade Directory will offer many business opportunities and will contribute to further development of international trade with Japanese companies.
---
BATFA JAPAN INC.
1-Chome, Setagayaku, Tokyo 154-0017, Japan
Tel: +81334138080 Fax: +81334138084
The vehicle picture (s) shown here may feature optional equipments/option accessories offer by the manufacturer
The "Certificate of Conformity" and / or "Type Approval Certificate" | Asai Germanium Japan | Eating Oxygen
Buy Japanese Health Products online | Buy New Japanese Motorcycle | "Anti fraud Organization in Japan"


Buy Made in Japan products online | Japan Trade Organization | Japan Company Trust Organization
Copyright (C) Japanese Automobiles Export Company. All rights reserved.