NEW NISSAN SILVIA
Schedule to launch in Japan
January 2019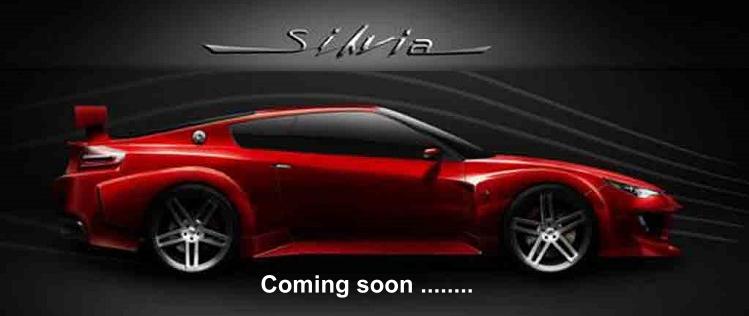 Nissan Silvia is a sport car in coupe manufactured by Japan's second largest auto maker, the Nissan Motor Company. As with the S110, the S12 chassis in Japan was badged as both a Silvia and a Gazelle. The S12 Silvia in Japan was available in a hatchback as a basic model only, or as a coupé (notchback) in base, RS, and RS-X trims and exclusive to Nissan Prince Store Japanese dealerships as a junior companion to the Nissan Skyline. The S12 Gazelle was strictly a hatchback, available in regular, RS and RS-X variants and exclusive to Nissan Bluebird Store locations as a junior companion to the Fairlady ZX. The RS was equipped with the 2.0L DOHC "FJ" engine (FJ20E), while the RS-X was equipped with the same engine in a turbocharged version (FJ20ET). In 1987 Nissan discontinued the FJ Series engine in the S12 and replaced it with the CA18DET (with dual cams and a bigger turbocharger—the CA18DET.Japanese spec Gazelle models came with many options like voice command, fog lights and options for a variety of different motors (FJ20E, FJ20ET, CA18DE, CA18E, CA18DET.). The RS-X model also came with different factory alloy wheels. When the S13 Silvia was introduced in 1988 in Japan, the Gazelle nameplate was replaced with the Nissan 180SX as a junior companion to the 300ZX.
Batfa Japan Inc.
1 chome, Setagaya-ku, Tokyo 154-0017 Japan
Tel : 81334138080 Tel : 81334138084
Copyrights (C) 2019-2020, New Nissan Silvia Japan. All rights reserved.