Buy Nissan Skyline Coupe New 2017 Model from Exporter in Japan. Import New Nissan Skyline by Tokyo based dealer
Japanese New Car


Nissan Skyline Coupe
2017 Model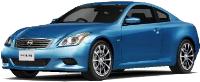 The Nissan Skyline Coupe is one of the best sport car in Nissan Japan's new car line-up.
Due to high performance and reasonable price, Skyline Coupe is popular among the sports car lovers. The latest model is famous for attractive shape and traditional round shape back lights. Also called Nissan Skyline NA, the driving experience is much better than it's competitors due to smooth and comfortable drive on all type of roads.

The interior of Nissan Skyline Coupe is elegance and most advance, which give comfort to driver and passengers. Seats are a little harder than the previous model, so that you will not tired even after whole day long drive. Nissan is enjoying to receive continue orders of this beautiful car not only from Japan's domestic market, but also from the all over the world.
Batfa Japan Inc.
1 chome, Setagaya-ku, Tokyo 154-0017 Japan
Tel : 81334138080 Tel : 81334138084
Copyrights (C) 2017-2018, New Nissan Skyline Coupe Japan. All rights reserved.