JAPANESE BLOG ABOUT VEHICLE / AUTOMOBILE / CAR / TRUCK / BUS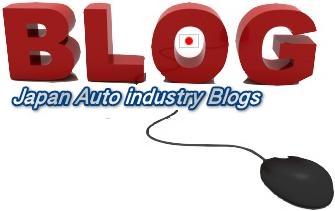 The best and most important collection of informative blogs, rich of valuable information about Japanese new cars as well as used Japanese car. Here you can find what is happening in the Japan car industry, automaker's future plans, and import and export news/information for the interest of Japanese car importers and for the benefit of second hand car exporters in Japan. Also news about non-Japanese-cars such as Mercedes-Benz Blog, BMW Blog are also included for readers interest.

In this page all blogs are about automobile, and car related. At present, all blogs are about vehicles/automotive, but more categories will be added later. Great source of information for those, who want to get informations and news about auto industry on daily basis for 365 days in the whole year. Most information in these blogs are about Japanese car industry or other foreign automakers also called non-Japanese auto-makers Japanese domestic model cars. But some news in the Blogs are contain information about European model cars as well as American cars.
Mercedes-Benz Japan Blog
Blog about Mercedes Benz cars in Japan. Both new & used Mercedes Benz cars information.
BMW Japan Blog
This blog is to give information on BMW cars in Japan.
Japanese new car Blog
The popular blog about latest news on New Japanese cars.
Japanese Automobile industry Blog
The blog about changes in Japan's automobile industry. Base on Japan free classifieds platform.
Japanese Second Hand Vehicles Blog
Famous blog about Second Hand Japanese Vehicles in Japan and overseas markets as well.
Batfa Japan Auto Blog
Information and news about Japanese cars.
Japan Bus Blog
Blog about Japanese used buses, available for export from Japan
BATFA JAPAN INC.
1 Chome, Setagaya-ku, Tokyo 154-0017, Japan
Tel: +81334138080 Fax: +81334138084
Approved and recognized by "Japan Company Trust Organization"
Copyrights (C) 2015-2016, Japanese car blogs. All rights reserved