HONDA SENSING TECHNOLOGY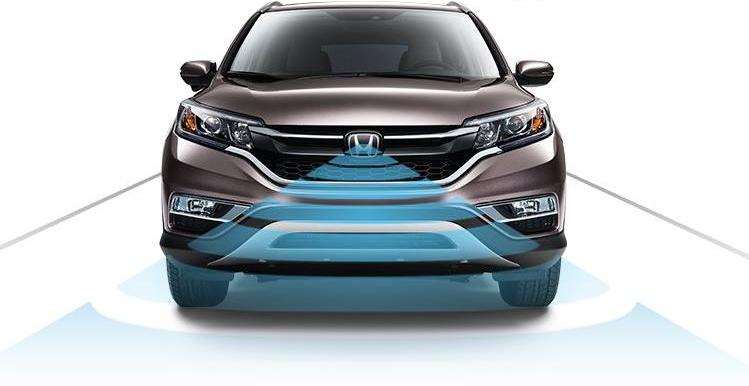 What is Honda Sensing Technology:
Honda Sensing is a collection of safety features which are available for the first time on the 2015 CR-V Touring. These features use cameras positioned around the vehicle and a radar system to help give the driver a complete view of the road. On top of that Honda Sensing will try to alert the driver when they are at risk of a collision, and correct steering and braking in dangerous driving conditions. This new suite of driver-assistive technologies can help you sense things you might miss while driving. In some cases, they can even help you avoid a collision or mitigate its severity.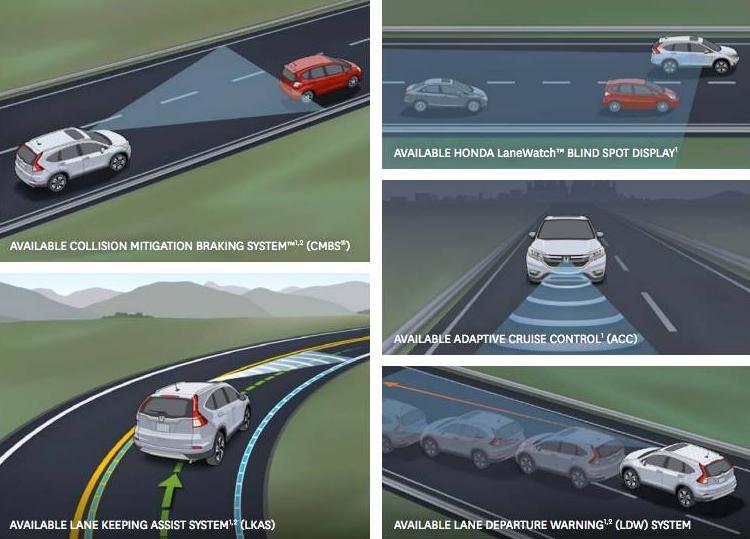 Honda Sensing is composed of five key systems:

1. Collision Mitigation Braking System (CMBS):
* Reduces the likelihood and severity of a frontal impact
* Will lightly brake if the vehicle does not start to slow down when at risk of a collision

2. Lane Keeping Assist System (LKAS):
* Gently corrects steering if the vehicle begins to leave the lane without signalling

3. Lane Watch Blind Spot Display:
* Uses a camera which is mounted to the passenger-side mirror
* Provides a live feed of the right-hand side of the road
* Increases visibility by four percent

4. Adaptive Cruise Control (ACC):
* Uses a radar system which is hidden in the grille, and a camera in the rear view mirror
* Helps to maintain a set speed and keep a safe distance from the vehicle in front of you

5. Lane Departure Warning (LDW):
* Uses the camera mounted to the passenger-side mirror
* Will alert the driver if the vehicle starts to leave the lane without signalling
BATFA JAPAN INC.
1-Chome, Setagayaku, Tokyo 154-0017, Japan
Tel: +81334138080 Fax: +81334138084
Copyright (C) Honda Sensing Technology. All rights reserved.