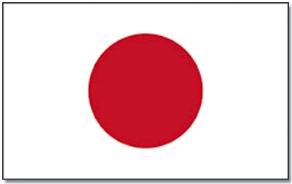 FREE CAR FROM JAPAN
Sorry, The free car donation program has postponed.
Please don't contact us for free vehicle service till next announcement.
The Batfa Japan Inc. is Japan's leading exporter of new Japanese cars, and also export used Japanese cars to all over the world. The company now offer free used car to volunteer organizations for disables and elders. Kindly note, that free used car offer is not for poors. The offer to giveaway free Japanese car is for reputed world famous organizations only. To avoid frauds, applications from un-known organizations are not considered and will be rejected immediately.

After receiving application for the donation of used Japanese car, we'll check standing of each organization by Wikipedia, internet, and possibility will request the Japanese Embassy in respective countries for the reputation of organization/society. After start of this project, we have received thousands of applications for "free car". We are proudly haven't sent any car to fraudulent, due to our strict screening system. Our application screening system is very strict.
Limit :
One car for each approved organization.
We do not deliver more than one car.
Organization who will apply for more than one car will be rejected immediately
and will not even consider for one unit. Please be careful.
How to Apply :
Apply through your Embassy in Japan or through your government.
Do not apply directly.
Do not contact us directly.
Any application received directly will be rejected immediately.
Delivery Time :
We received thousand applications from all over the world. Several months may
take to delivery after receiving application and only most needy will be approved.
Batfa Japan Inc.
1 chome, Setagaya-ku, Tokyo 154-0017 Japan
Tel: +81334138080 Fax: +81334138084
Copyrights (C) Free Japanese car donation. All rights reserved.