Japanese vehicles specially modified for disable person usually come with all kinds of modifications, depending on the user's specific requirements. All Japanese car manufacturers are offering vehicles specially design for physically handicapped person. For instance, Toyota Welcab, Nissan LV, Honda Welfare, Mitsubish Hearty, Mazda Welfare, Subaru Transcare, Suzuki With series, Daihatsu Friendship, etc. Handicapped equipped Japanese vehicles can be generally classified into four types.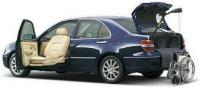 The first type is called "Front seat type". This type of handicap vehicle allows front seat entry for the disabled person. This allows the disabled person to occupy the vehicle's front seat, just beside the driver. Some available models from Toyota are Toyota Ist, Toyota Mark X Zio, Toyota Passo, Toyota Passo Sette, Toyota Porte, Toyota Prius, Toyota Ractis, Toyota Raum, Toyota Vitz, Toyota Wish.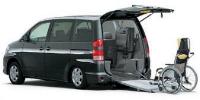 Second type is called Rear entry type". This kind of vehicle allows the disabled person to occupy the back or rear end of the vehicle by wheelchair. Japanese cars of this type usually come with a bigger space in the rear area to allow easy entry and exit of wheel chair. Some models are Toyota Hiace, Toyota Regius Ace, Toyota Coaster etc.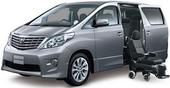 Third type is called "second row type". In this type of the vehicles, handicapped person enter and exit from the 2nd row of vehicles also called middle row. This type of vehicles usually come in van type, like Toyota Alphard, Toyota Estima, Toyota Estima Hybrid, Toyota Isis, Toyota Noah, Toyota Vellfire, Toyota Voxy etc, and other Japanese new car makers.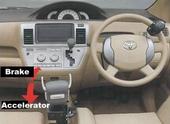 The fourth type is called "independent or Drive type", This kind of vehicle is specially designed to allow the handicapped person to drive the vehicle themselves. This kind of car usually features more elaborate customization. For instance, some models feature wheelchair lift capabilities. A few even have easy-to-use permanent (or portable) hand controls. Traditional foot controls may be replaced with specialized switch systems or joysticks. Popular Japanese auto manufacturers like Toyota, Honda, Nissan, Mitsubishi, Mazda, Subaru, Suzuki, Daihatsu and Lexus have already introduced handicap-accessible cars in selected models.