Toyota Celica GT-4 used cars export from Japan. Import used Celica GT-Four direct from Tokyo.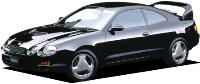 Japanese used car
Toyota Celica GT-4
SORRY, SOLD OUT
See list of Brand New Toyota Cars click here
See stock of used Toyota Cars click here
Batfa Japan Inc.
1 chome, Setagaya-ku, Tokyo 154-0017 Japan
Tel: +81334138080 Fax: +81334138084
Verified and Recognized by "Anti fraud Organization in Japan"
Certified and Approved used cars by "Japan Inspection Organization"
Copyrights (C) Used Toyota Celica GT Four Japan. All rights reserved.