JAPANESE CLASSIC CARS & JAPANESE VINTAGE CAR
FOR SALE AND FOR WORLDWIDE EXPORT IN JAPAN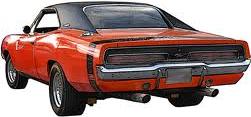 Batfa Japan is leading exporter of used Japanese vehicles. now will shortly start export of old-Japanese cars.
If you are looking for classic Japanese car, also called "vintage car" you can find here at Batfa.com. We also accept order to find your dream car at our nationwide network across the Japan.

Although, these cars are very old, but still in good running condition due to well maintenance and care in Japan. All classic-Japanese-cars are well inspected and fixed to ready to drive by our expert mechanics. However, to ensure quality and current condition of each automobile, a third party inspection by Japan inspection organization is available up on request for your extra satisfaction.

Japan has gained a reputation for producing the most efficient, economical and reliable vehicles money can buy. Brands such as Toyota, Nissan, Mitsubishi, Mazda and Honda have become household names, synonymous with quality. These Japanese auto maker's old and nostalgic cars are still hot-selling vehicles around the world.
DEFINITION OF CLASSIC CARS:
Classic car is a very older car. But the exact meaning of "classic car" is variable. The classic cars are generally 45 years old or more older, while the more older cars are called "antique cars".

DEFINITION OF VINTAGE CARS:
The word "vintage car" is commonly use for a car which was built between the year 1919 to 1930.
But this definition of period is different vary depend on each country.

EXPORT OF CLASSIC CARS FROM JAPAN:
We'll soon start export of Japanese classic saloons, Japanese classic sports cars, Japanese vintage cars, Japanese modern classics cars, and Japanese classic super cars. All kind of classic and vintage will be soon offered for sale at Batfa.com.

Japanese antique cars, -- Japanese muscle cars will be available for export to worldwide. This is a good news for lovers of Japanese collector cars, as well as -- Japanese veteran cars and Japanese very old cars from every decade will be available soon on this website. We are proudly approved and recognized Japanese company by "Japan Company Trust Organization" in Japan
Home . Board of Directors . Used Cars . New Cars . Heavy Equipments . Inspection of goods
Free car . Notice Board . Terms & Condition . About Japan . Japanese Economy . Contact us
Batfa Japan Inc.
1-chome, Setagaya-ku, Tokyo 158-0098, Japan
Tel : +81334138080 Fax : +81334138084
Copyrights (C) 2012-2013, Japanese classic cars. All rights reserved.